VT-Z 3-12X44 SF SIDE FOCUS MIL DOT RETICLE RIFLE SCOPE, INCLUDES SIGNED LARGE FOCUS WHEEL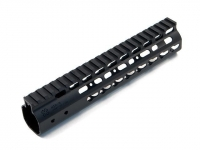 With FMC fully multi-coated optics for large field of view and ultimate clearity with best value,DISCOVREY VT-Z line show you a new definition for entering level rifle scopes.
Adjustable objective parallax from 10yards to infinity helps you acquire targets clearly no matter how far or close it is.
DISCOVERY TES torus erector support technology makes it durable and reliable, and high recoil resistance can rate magnum spring air rifle.
1/4MOA turrets with Lock=Down and zero reset function make it easier to zero your scope.
HMD SFP IR-MIL reticle is totally designed by and produced for shooters and hunters, every details bring you a wonderful experience when you holdover and hold under.
Link to parts manufacturer