Tier 1 Trigger Work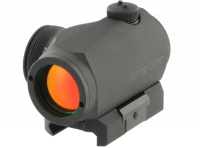 This job has everything the previous two levels of work have, so it's not a bad idea to at least skim through them to get an idea of what's going on.
This trigger job picks up where the Tier 2 leaves off. You now have everything fitted, polished, tuned, and brought down to whatever weight of pull you request. You also have one of our billet CNC'd triggers with it's internal torsion trigger return spring and integral overtravel stop.

What the Tier 1 gets you is an adjustable sear, and extra time spent tuning and polishing everything to ensure that we have coaxed every possible ounce of performance from your group. The adjustable sear allows us to eliminate the pre-travel from your group, so that when you touch the trigger, it's already hit 'the wall.' At this point there is no perceptible movement in the trigger, just a crisp click, or glass rod break. This is known as a single stage trigger, versus the two stage triggers which have movement before you hit the wall. Your trigger will be equal to a high end target trigger on a bolt action rifle, and superior to most aftermarket 10/22 groups in actual trigger feel. Obviously you don't get the stunning machined group, or the bragging rights that go with a full group, but your actual trigger feel and function will be on par with most anything out there.

If you are going to be competing, or are just very serious about your shooting, then this is the trigger for you. Or, if you are actively considering spending the money for an aftermarket group, but are still slightly on a budget, this might also be the job for you.

Link to parts manufacturer