Switchblock® Clamp-On 5.56mm(10.5" Carbine)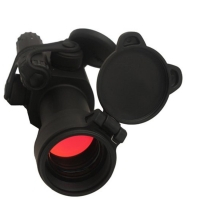 The Clamp-On Switchblock® is a complete assembly with gas tube for use on barrels that are .750" diameter at the front sight. Each Switchblock® model is designed for a specific caliber, barrel length, and gas system length.
The Switchblock® is machined from 17-4ph stainless with a durable matte black nitride finish. The unit is secured to the barrel by 2 allen head cap screws.

The Clamp-On Switchblock® is designed for installation by an experienced armorer or gunsmith. Supplied with gas tube, wrench, and instructions. The Switchblock® cannot be installed with standard plastic handguards and does not fit under a railed or tubular handguard.

Link to parts manufacturer