Super Braided 42 buffer spring/buffer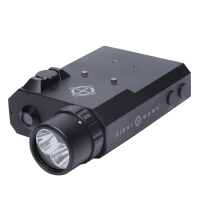 The Geissele Automatics Super 42 Braided Wire Buffer Spring and Buffer Combo uses a unique three-strand braided buffer spring similar to the legendary German MG42 machine gun. This arrangement allows for better energy absorption and harmonic dampening by allowing the springs to flex separately against each other, increasing the reliability and improving the function of your AR-15. Includes a heavy buffer.
Note: This combo is not suggested for use with 300 Blackout subsonic ammunition.

For use with AR-15 Carbine receiver extensions only, will not work with A5 length or rifle length extensions.

Link to parts manufacturer