Remington 700 Picatinny Rail Scope Mounts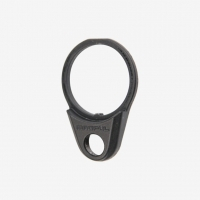 Evolution Gun Works Remington 700 Picatinny Tactical Scope Rail Mount is a one-piece rifle scope base made to integrate with the Remington 700 rifle family. The Picatinny rail mount system allows riflescope positioning for optimal eye relief. Options for this Evolution Gun Works mount include long/short action, and 0, 15 and 20 MOA to cover a wide range of firing distances.
Evolution Gun Works manufactures the EGW Remington 700 Rifle Picatinny Rail Tactical Scope Mount in a matte black finish. The riflescope mount is one of many Riflescope Mounts, Rings, and Bases available through our extensive online store.

Link to parts manufacturer