Precision Rail Monopod w/Quick Knob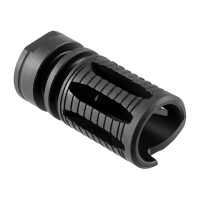 The Accu-Shot® Precision Rail Monopod (BT12-QK) is constructed from T6061 aluminum with a hard anodize finish and the internal components are made from alloy steels, heat treated to Rockwell 52 for long lasting strength and durability. Comes with a Thumbnut which allows the operator to "jam" the knob removing all of the tolerance found between the Male/Female threads for an extremely solid shooting platform.
This model is equipped with the new Quick Knob (QK01) which allows quick gross adjustments into the target with a push of a button! The QK01 has a spring loaded button that when depressed allows the operator to slide the knob up or down on the Actuator Rod quickly into the desired sight picture. When the button is released, the fine threads are re-engaged and the operator can make the final adjustments by rotating the QK01 knob. The QK01 works with the Thumbnut to eliminate any tolerance for increased stability. The leg folds up and retracts out of the way when not needed.

Link to parts manufacturer