Oversize Anti-Walk Pins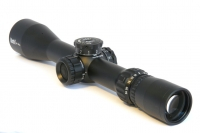 JP Oversize Anti-Walk Pins are the icing on the cake for a refined fire control system. Removing all the slop between the trigger, hammer, pins and the receiver results in that extra bit of enhancement to get the maximum performance potential out of high-grade trigger parts.
Available in .156 for small pin receivers, these tool steel trigger/hammer pins are black oxided for corrosion resistance and retained by custom buttonhead stainless retainer screws with thread locker on both ends.

No modification to the lower receiver is needed, but be aware that the trigger and hammer may have to be reamed for a perfect fit with these parts, and a detail stripping of the lower receiver will be required in most cases

Link to parts manufacturer