MOE Slim Line Carbine Stock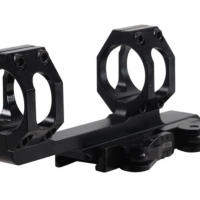 Magpul continues to grow and develop based on innovation, simplicity, and efficiency. At Magpul, mission driven requirements inform their product design, materials, and manufacturing, focusing on efficiency without sacrificing quality or performance.
The MOE Slim Line Stock is a drop-in replacement buttstock for AR-15/M4 carbines using MIL-SPEC receiver extensions. Designed for the modern battlefield, the sleek profile, dual-side release latches, rolled toe, and angled rubber buttpad are optimized for use with body armor or modular gear providing efficient shoulder transitions.

Link to parts manufacturer