Ladder Rail Cover - FDE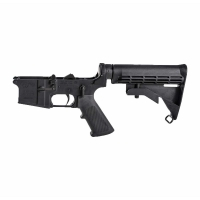 We prefer ladder rail protectors because the soft rubber significantly improves the security of your grip without making the rail so wide that it's tough to get your hand around it. They can be cut to length.
Provides a very low profile grip.

Protects the operator from sharp rail edges.

Protects unmounted rail areas from damage.

Prevents damage to gear, such as rappelling ropes, that may be abraded or cut by uncovered rail sections.

The Santoprene covers provide a rubbery surface for improved weapon control.

Easily cut for custom fitting. Each protector covers 18 slots of rail.

Link to parts manufacturer