GRS Berserk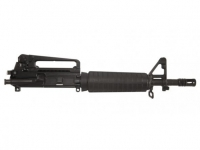 Crafted from glass fiber reinforced material, GRS Berserk is a long-lasting product that you can enjoy for many, many years. A rubber grip keeps your hand steady in rainy weather - and with an angle of six percent, your hand is in its best, most relaxed position. With our smart SpeedLock 2.0 system too you can adjust the length and cheek piece of the stock. This makes it even easier to find a perfect shooting position and withstand the recoil generated by the heaviest calibers.
GRS Berserk is made by shooters - for shooters.

GRS Berserk is perfect for: hardcore hunters.

Link to parts manufacturer