Drop in Trigger 3 lb Curved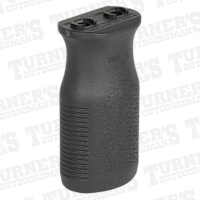 The Velocity Trigger for AR-15 rifles is a Single Stage Drop-In Trigger that provides a nice, clean & crisp trigger pull. The attractive price makes a quality AR-15 trigger achievable with any budget. Simple installation makes the process easy & quick. Available with a 3, 4 or 4.5lb trigger pull. These feature a curved trigger.
Not to be used with 9mm conversions or other recoil operated conversions.

Link to parts manufacturer