Competition Hammer Ruger 10/22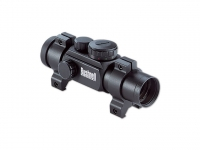 This combination is designed to product a lighter pull and a faster/shorter lock time with more positive transfer of power to the firing pin.
Kit will produce a trigger pull of 2-1/4 to 2-1/2 pounds.
The redesigned contact angles on this tool steel hammer reduce trigger pull from the heavy factory pull down to a light 2-1/2 to 3 lbs. Use with a competition sear for an even smoother feel. Fits Ruger 10/22 and Ruger 10/22 Magnum.
Link to parts manufacturer