COLT 6921 UPPER 5.56NATO 14.5 INCH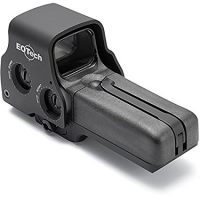 The Colt LE6921CK Upper Receiver Assembly feature's Colt's upper receiver. This LE6921CK Upper Assembly also features a gas-block mounted fixed front sight post with bayonet lug and a flip-up backup rear sight. The barrel is Colt's standard 14.5" chrome lined M4 barrel with an A2 flash hider up front.
Specifications:
14.5 Inch 1/7 twist Mil-Spec chrome lined MP tested barrel
Unique direct gas operating system eliminates the conventional operating rod and results in fewer and lighter components
Accommodates the full range of 5.56mm ammunition, including the NATO M855/SS109 and U.S. M193, utilizing a rifling twist of 1 turn in 7"
Straight-line construction disperses recoil straight back to the shoulder, increasing handling capabilities, especially during repeated fire
Cartridge case deflector allows easy operation in both right and left handed shooting positions for increased tactical applications
Muzzle compensator further reduces muzzle climb and helps eliminate flash and dust signatures
Ejection port cover protects the chamber from dust and mud
Field strips easily without special tools for simple field user maintenance
Flat top receiver allows for removable carrying handle and easy mounting of accessories
High strength materials for greater comfort and effectiveness
Caliber - 5.56mm
Gas Direct system, Locking bolt
Front Sight - Adjustable front
Rear Sight - Target sight adjustable for windage and elevation
Flash Hider
Link to parts manufacturer