AR 308 Upper/Handguard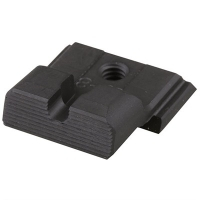 JL BILLET 308AR ANGLE CUT M LOK HANDGUARD – The continuous top rail allows you to mount iron sights, optics and any other accessories without additional rail sections. The Magpul M-Lok system allows users to customize the hand guard with rail sections and direct mount accessories. The hand guard is constructed of 6061-T6 aircraft aluminum and finished with an optional Mil-Spec type III hard coat black anodizing.
The MLA has a precision bore to fit the proprietary barrel nut which removes any unwanted play and ensures an exact fit!! Installation requires a 1-5/16″ crows foot wrench (not included) for the barrel nut; standard AR-10 barrel nut wrenches will not work with this hand guard system.

Link to parts manufacturer