AR-15 Lower Receiver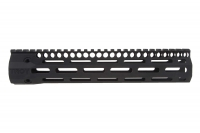 Due to the difficulty in transforming "A2" forgings into "Retro" lowers, we have invested in several dedicated "Retro" style forging tools.
This required substantial time and money to tool up for, but in the end, was well worth the effort.
All NoDak Spud® "Retro" lowers are made from these forgings.

We know you will be very pleased with the finished products.

Thanks, Mike and Harlan

Link to parts manufacturer