A5 – FULLY ADJUSTABLE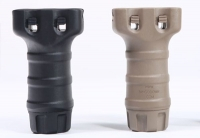 DROP IN READY FOR:
Right hand Remington 700 short or long action

BDL hinged floor plate or M5 DBM bottom metal
Remington varmint/sendero/tactical/5R or MTU/USMC barrel contour
The most popular and imitated tactical stock in the world today
Can also be had for 1.250″ straight barrel profiles and detachable box magazines if re-inlet.
Has a large 2.5″ wide "beaver-tail" shaped forend which provides a stable, flat shooting platform for long range.
Texture panels on the sides of the forend and grip for a positive gripping surface.
Vertical grip with thumb shelf, puts the shooters hand in the most comfortable and relaxed shooting position.
Butt hook on the buttstock provides superior control and manueverability when lying prone or shooting off a bench with the off hand.
Link to parts manufacturer