Zippo outdoors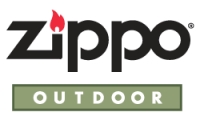 The history of Zippo Manufacturing Company is the story of its people. From its founder George G. Blaisdell, to the many Zippo employees, customers, and collectors who have all played a vital role in the company's rich history. Their loyalty and dedication has made Zippo one of America's greatest and most recognizable icons.
Zippo's diverse product line continues to grow, and now includes lighter accessories, butane multi-purpose lighters, men's and women's fragrances, lifestyle accessories, eyewear, and products for outdoor enthusiasts.
There are many Zippo collectors around the world. Their fervor and dedication to the brand is unparalleled. To enhance the collecting experience, Zippo collector clubs around the world hold meet ups and other events throughout the year.

Companies around the world continue to use Zippo lighters as an advertising and promotional tool. These "advertiser" lighters continue to be among collectors' favorites.