PRI (Precision Reflex Inc.)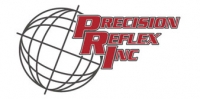 Precision Reflex Inc. opened for business in 1979 in the design and manufacture of shooting products for the accomplished shooter. The line of sights and bases manufactured were on the cutting edge of the, then available, technology. Several U.S. patents were issued to the company. By the mid 1980s, PRi was manufacturing the current line of high strength rings and bases designed especially for the police/swat shooter. Then and now, the mounting systems were of high quality, high strength materials such as heat treated 4140 steel.
In addition to our own line of products, we also manufacture shooting accessories for other well known companies. The ARMS G3 mount and ARMS FN/FAL mount are manufactured under license by PRi and distributed by M.S. Plus. Please look over the PRi Products carefully. If you have any questions, contact us. We will answer as quickly as possible.

Rifle Scopes: Precision Reflex Inc. (PRi) – Precision Quality for the Tactical Shooter!

Proudly celebrating 32 years of growth in a life-and-death field, PRi is firmly entrenched in the business of designing, manufacturing, and supplying mil spec optical grade tactical mounting systems – from AR 15 kits to individual parts and tools, pre-manufactured or custom fit, we have the best in a comprehensive range of items and accommodations to withstand the most extreme use and to fit the most exacting specifications.

From AR15 Magazines – AR 15 Parts – AR15 Rifle and AR 15 Stocks, to Firearm Accessories including M16 Accessories and M16 Parts, as well as Shotgun Accessories and SO MUCH MORE: we're your destination of choice for shopping the range, for the duration.
We're headquartered in Ohio, but we're really virtually everywhere you need, anytime; for fastest service, shop online – we take Internet orders, or you can order by fax or phone. Questions?, We've got a wealth of expert assistance at your fingertips, although you may want to look at our online material, which includes online/video How To's and a huge array of free and accessible information, tips and leads. From civilian to military, commercial to law enforcement, near and far – we are confident we can take care of your situation with the most compatible solution.

On occasion, we venture out into the field – like our late January 2011 Las Vegas booth at the Sands, where people can meet us and our quality versatile products on display: Firearm manufacturing and gunsmithing – pre-manufactured to spec and custom – Firearms and Parts, barrels, etc. – we get around: situational awareness means we need to understand far as well as near. Trust, but verify. That goes for our customers, too: we wouldn't have made it this far in this business on shoddy products or merchandise, or substandard service either, for that matter: we have even more incentive than most businesses to make, and keep, our clients happy. Seriously, would you aim to make high-use weapons owners dissatisfied? Our point exactly. Fortunately for all concerned, we're very, very good at what we do – and we're not complacent about it, always working to improve and refine.

In short – we're here for you – your trust source: Proven, reliable, GOOD. Come to us for all of your firearm needs – from supplying the greatest and latest in products and accessories, to answering your questions with the greatest and latest in information – come to us. Count on us. For serious help in serious situations, PRi is there for you, aiming to please as we've done since 1979. Come to us first – and you'll save a world of hurt.