Mossberg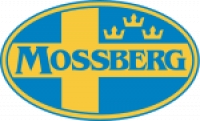 O.F. Mossberg & Sons (commonly known as Mossberg) is an American firearms manufacturer, specializing in shotguns, rifles, scopes, and firearm accessories.
Following the success of the Brownie .22 pistol, Mossberg developed a line of inexpensive .22 caliber rifles, shotguns, and rifle scopes.
From the 1940s through the 1960s, Mossberg produced a HI line of .22 caliber target and sporting rifles.

After the end of World War II, Mossberg concentrated on producing sporting long guns for the entry-level sportsman, particularly shotguns. Most of these were bolt-action or pump-action designs. In August 1961, Mossberg introduced the 500 Series pump-action shotgun, which eventually became one of the most-produced sporting firearms in the world, with over ten million shotguns sold.[12] Designed by Carl Benson, Mossberg's lead design engineer, the 500 was originally intended for use by the entry-level hunter and sportsman but has since become popular for home defense use as well. Using a forged aluminum receiver and steel bolt that locks into a steel extension of the barrel to save weight, the gun was designed with a minimum of parts that could be produced easily with a minimum of machining required and which could be installed without hand-fitting. Variants of the basic Mossberg 500 shotgun have been adopted for use by the U.S. military as well as law enforcement.

Today, Mossberg offers bolt-action, lever-action and autoloading rifles as well as pump-action, autoloading, and over/under shotguns, some are made in Turkey, and some are assembled in the USA from parts made in both American and Mexico.