XTR II™ Riflescope 1-8x24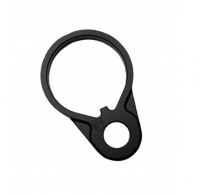 The Burris XTR II 1-8x24mm is the newest addition to the XTR II family, and it has quickly captured a big share of the 3-gun and tactical market. It's also gaining popularity for hunting.
The 1-8x has extremely clear glass, with an absolute true 1x. That means no distortion or parallax issues when shooting with both eyes open. Being able to zoom out to 8x provides enough magnification for some truly long range shots, making this scope adaptable enough for any competitive situation.

Link to parts manufacturer