RUGER 10/22 APERTURE SIGHTS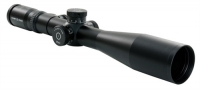 8″ Longer Sighting Radius
Rear Sight Base mounts solidly to the rear of the receiver utilizing the existing tapped scope base holes.
TSR100 comes standard with dual apertures (.062) and is compatible with M16/AR15 apertures.
TSR200 allows for additional elevation adjustment at the rear sight.
Uses incremental windage adjustment with rugged detent locking.
Front sight tower comes standard with an incremental detent adjustable AR15 type post designed for the AR15. This gives the shooter a wide variety of post designs.
Link to parts manufacturer