P4Xi 4-16x56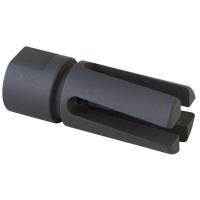 Designed for patrol and tactical operations, the rugged P4Xi scopes offer clear images and a fast-action reticle to tackle every day use or sudden action.
The P4Xi 4-16x56 is a medium range scope with 34mm tube, an illuminated front focal plane Special Competition Reticle (SCR™) and side parallax adjustment.
SCR Reticle
Steiner's Special Competition Reticle (SCR) is a proprietary reticle designed by Steiner for precision shooting use. An extended illumination area lets the shooter engage targets at long distance even in low light. The vertical crosshair features 1/2-mil marks for distance holdover. The horizontal crosshair offers 1/2-mil and 2/10-mil lines for windage hold-off.
Link to parts manufacturer