AR15.22 Sonic Weld Magazine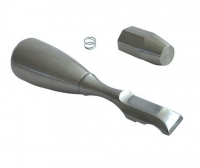 This magazine is an inexpensive product with the same high quality design. We have cut assembly and product costs by eliminating brass and screws. The magazine is user friendly, no more worrying about over tightening screws and brass while assembling magazine.
Stainless Steel feed lip from the lost wax casting process.

Link to parts manufacturer