1-6X24mm SFP Rifle Scope GEN III - Illuminated ACSS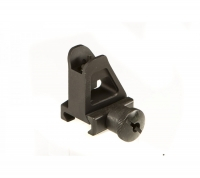 PA1-6X24SFP-ACSS-5.56 is protected by the Primary Arms Lifetime Warranty. If a defect due to materials or workmanship, or even normal wear and tear, has caused your product to malfunction, Primary Arms will either repair or replace your product.
The Primary Arms 1-6x24 second focal plane scope (Gen III) features our exclusive, patented Advanced Combined Sighting System reticle. Bullet drop compensation, wind holds, moving target leads and range estimation are seamlessly integrated into an easy to use, instinctive sighting system that is very fast from 0-300 yards and very accurate from 300-800 yards. The second focal plane design keeps the reticle the same size at all magnifications for quick acquisition at low power and advanced reticle functionality at 6x maximum power.

We knew our flagship Gen II 1-6x24 would be a tough act to follow, so we worked hard to make incremental but real improvements. The Gen III is 18mm shorter (10.04in long), weighs 1.88 ounces less (16.9 oz. total), and has an additional 10 MOA of internal adjustment compared to the older model. The ACSS® reticle has also been improved, now featuring a chevron center aiming point rather than a dot.

Link to parts manufacturer