Colt M4 A1
2 years ago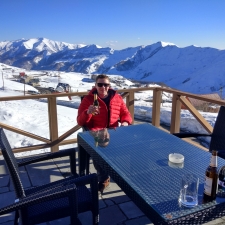 Alex Berg
Build details
A Colt receiver set,
BCM lightweight 16" barrel with a 13" Geissele MK8 Rail in DDC.
The optic is an Aimpoint H2 in a Scalarworks lower 1/3 mount.
It has an Arisaka 300 series light mounted in an Arisaka Inline MLok mount.
The grip is a BCM Gunfighter Mod 3.
The stock is a B5 SOPMOD in Coyote Brown.
The front sight is an LMT Fixed, which I replaced the thumb screw with a regular nut on and the rear is a Magpul Gen 2 MBUS.
The sling is a Blue Force Gear VCAS.
The charging handle is a BCM Gunfighter Mod 4.